Poor therapy blamed for low prostate cancer survival times here compared with Britain.
Men diagnosed with advanced prostate cancer die on average sooner in New Zealand than in Britain and part of the reason may be poorly organised treatment, a new study suggests.
At two years after diagnosis of prostate cancer which had already spread to other parts of the body – metastatic disease – New Zealand men have only half the chance of Britons of still being alive.
"Our outcomes are very poor," said Professor Ross Lawrenson, of the University of Auckland, leader of a study on the management of metastatic prostate cancer, which is being launched by Health Minister Jonathan Coleman at Parliament today.
"In our study, 80 per cent of those with advanced disease had died within five years. [Britain] is considerably better than us," said Professor Lawrenson.
"They do have clear guidelines in the UK for management of metastatic disease.
Professor Lawrenson, who is based at the university's Waikato Clinical School in Hamilton, said the Ministry of Health had committed to producing guidelines – which would take up to a year – but they were still well in the future and "I would like to hurry up that process".
The study also found that New Zealand men with metastatic disease were less likely than those in the United States – 74 per cent, compared with 95 per cent – to have been given treatment to suppress the hormone testosterone, which plays a role in prostate cancer.
The study report says: "Since management guidelines for locally advanced and particularly metastatic prostate cancer clearly include use of [hormone] therapy as part of the treatment pathway [in Britain and Australia], there is a need for improvement in this area in New Zealand."
The chemotherapy usage rate in New Zealand was also far lower than in the US.
The ministry's cancer clinical director, Andrew Simpson, said it would this year publish a guideline for GPs on prostate testing. It would start on the metastatic disease guideline next year.
Prostate Cancer Foundation chief executive Graeme Woodside said he hoped the research findings would spur improvements.
"What the research report is showing is what we have suspected anecdotally, that outcomes here aren't as good for men, and also the issue of the lack of consistency across the country in the way men with metastatic disease are treated.
"We support the development of guidelines so there's more and better treatment across the country.
"The other issue that needs to be addressed is the inequality of outcomes for Maori and non-Maori."
The report says: "Maori men are … 20 per cent less likely to be diagnosed with, but 65 per cent more likely to die from, prostate cancer than non-Maori men. As Maori are more likely to be diagnosed with advanced disease, their outcomes will be worse than non-Maori.
"This large inequity from diagnosis to death occurs along the treatment pathway and is suggestive of differences in access to and quality of care."
Survival rates of patients whose prostate cancer had spread before diagnosis
New Zealand
30% are still alive two years after diagnosis
20% at five years
Britain
60% at two years
30% at five years
New drug gives retiree 'a normal life'
Prostate cancer patient Neil Armstrong feels like he has been given his life back after paying $15,000 for a new drug to control his disease.
The 67-year-old retiree from Tauranga had his prostate removed seven years ago because of cancer.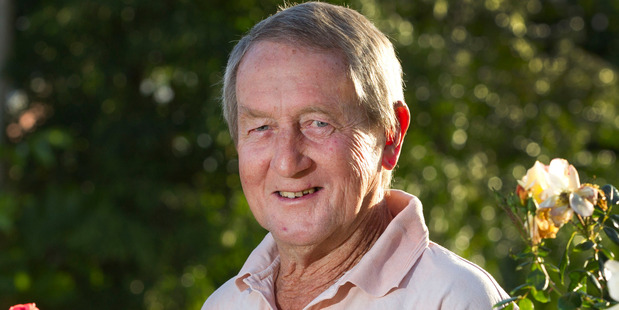 "Unfortunately they couldn't get it all because it was growing outside the prostate. It has slowly spread – metastasised. It's in the bones, but hopefully only small," said Mr Armstrong, who is married, has four children and, through a blended family, around 20 grandchildren.
He has had six-monthly injections to suppress the hormone testosterone, then last September he began paying for the new pill Zytiga which from last Friday has been state-funded by Pharmac.
"It was a financial burden," he said. "Now it's been funded it's a big weight off the shoulders.
"They say Zytiga won't cure it, but it will hold it. That's what we are hoping, that it's going to do a little more than hold it. I want to be around another 20 years.
"In myself, I'm feeling really good. These pills seem to be doing a great job. It's given me a better way of life, I can lead a normal life.
"Before, I was tired, listless, I didn't feel like doing much, I'm on so many steroid drugs.
"Now I play golf, I go fishing, I just do a normal life."
Mr Armstrong said it would be brilliant for New Zealand to develop guidelines for better treatment of advanced prostate cancer.
He believed that Zytiga was funded in Britain and Australia long before Pharmac funded it.
"The funding has been the biggest obstacle for a lot more people being on it," he said.
Mr Armstrong said he had spoken out so other men in New Zealand, getting to the age when their prostate needed to be checked, get on to it as soon as possible.